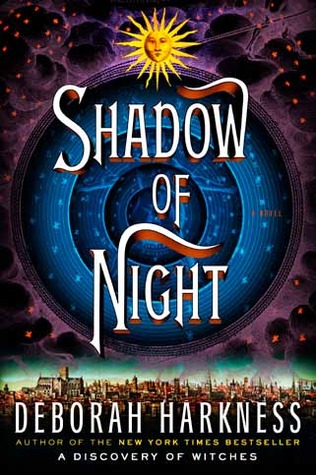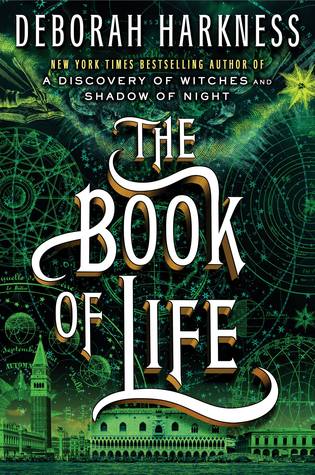 I started with the first book in this series due to a recommendation from my local library and I could not wait to read the next two.
For me, this series has been the best one that I have read and I am a little sad that I do not have another book to read. All the characters in the book are so wonderfully rich and developed that it felt like I knew them all personally. What was unfortunate was that in the last book everyone was brought back, which was a little overwhelming. There were so many characters that if I had not read the books so closely together I don't know if I would have been able to remember or keep them all straight. Even though Diana and Matthew are the main characters, my favorite was Gallowglass. I wish that he was more of a focus in some of the books...or better yet, maybe Harkness gives him his very own series. I truly fell in love with him throughout the series.
One of my pet-peeves is when the Point of View changes and this last book in particular, has a tremendous amount of it. I am not sure how many, but it must have been upward of three POV shifts. It really should stay in either 1st or 3rd person instead of jumping around. Some of the shifts seemed a little unnecessary and could have been cut down.
Some of the plot choices seemed a little haphazard and like they were created last minute to try to tie everything up. I thought that the choice to make all the creatures, including humans, related seemed a little bit of a copout. It is so much more fantasy driven if they stayed separate and independent species. One of the things that I loved the most about the series was the wonderful view on magic and that the darker side of vampires were shown. There are not many unique takes on magical creatures these days and it seemed like this book had a slightly new vision. How the "Blood Rage" topic was resolved was a little anti-climatic. I won't say too much on the subject since I do not want to give any spoilers a way, but it seemed like it could have been handled a little differently. The other odd thing was the Book of Life itself. I am still not certain what it is or what it does exactly. Again, I can't say much more on the subject because of spoiling the plot, but it seemed slightly strange.
Overall though, I loved all the rich history and the research that went into developing these books. The most important thing for me as a reader is to become invested in the book to the point that I feel like I am experiencing everything the main characters are. Harkness did an amazing job of this. I was sad that it ended and I wanted so much to go back in time to meet Christopher Marlowe and maybe even Shakespeare.
I recommend this to anyone who enjoys magic and the world of creatures in general. If you do not like to be immersed in magical fiction, then I would suggest passing on this series, but it would be a real shame to do so.
Rating: 4 out of 5
I borrowed these books from my local library; I was not asked to give a review.
The images were taken from Good Reads.